Is 2.5% Growth Compatible with Modern Values?
Measuring Success for Business, Society, and the Environment
A hybrid (in person/zoom) Conference, to be held on Wednesday 30th November 2022.
Location:
Royal Statistical Society,
12 Errol Street,
London EC1Y 8LX
The Conference
COVID-19 and Brexit have already changed the way we live and work, with more change expected as we react to their lingering effects and seek a zero carbon, sustainable future.
With contributions from Industry, academia and the Office for National Statistics – including a keynote introduction from the National Statistician – this one day conference provides a wide-ranging review of progress on measuring these effects and their implications for policy and for business.
The agenda below covers such issues as:
AI and the Digital Revolution
Sustainability and the influence of Global Warming
Measuring wellbeing and welfare
With the final session providing a duologue of Sir John Curtice and Sir Vince Cable to discuss the role of economics in the political debate – or is it the role of politics in the economic debate?
AGENDA
Is 2.5% Growth Compatible with Modern Values?
Measuring Success for Business, Society, and the Environment.
Morning – chaired by Tony Dent, Better Statistics CIC

Time

Subject

Comments

9.00 am
Doors Open
Coffee and Networking
9.40 am
Welcome
Conference Chair
9.45 to 10.25 am
Keynotes: Setting the scene "Changing measurements for a changing world."
Hopefully two speakers: Sir Ian Diamond (National Statistician) has confirmed. We have also invited Ian Cass (MD, Forum of Private Business)
10.25 to 11.00 am
Session 1
"Business Statistics and Labour Market Transformation plans"
David Freeman (ONS, Labour Force Survey) & Craig Taylor (ONS, Annual Business and Annual Purchasers' Surveys).
11.00 to 11.20 am
Coffee Break
11.20 to 12.30 pm
Session 2
On productivity "Where are the workers?"
"What can we expect from digital developments?"
"Is public opinion a barrier to AI?"
"Solving the UK Growth and Productivity Problem: One Firm at a Time"
Professor Jonathan Portes (Professor of Economics & Public Policy, King's College)
Josh Martin (Economic Advisor, Bank of England).
Nicola Archer (Director, Savanta – presenting CDIE public opinion tracker)
David Stroll (Chief Technical Officer, Opagio Ltd)
Afternoon – Chaired by Phyllis Macfarlane, Better Statistics CIC

12.30 to  1.40 pm
Lunch

Time

Subject

Comments

1.40 to  2.00 pm
Afternoon Keynote:
"Measuring economic success in the  future"
Professor Martin Weale (to introduce the  'futurist' topics as mentioned below).
2.00 to 3.10 pm
Session 3 (Open Forum)
"What is the future for GDP?  Should it be replaced or extended"
Chair: Professor Paul Allin
Participants:
Ehsan Masood (Journalist and author of 'GDP: The World's Most Powerful Formula and Why it Must Change').
Richard Heys (Deputy Chief Economist, ONS).
Jennifer Wallace (Director, Carnegie UK Trust).
3.10 to 3.30 pm
Tea break
3.30 to 4.10 pm
Session 4
Where to for the National Accounts?"From people to plants – what should we value"
"How should we value the unproductive?"
Sanjiv Mahajan (Head of Methods and Research Engagement, ONS)
Vicky Pryce (Chief Economics' Advisor, CEBR).
4.10 to 5.00 pm
Session 5
What is the role of Politics in Economics?
"The public's hopes and expectations"
"The Politics of Government and economic statistics"
Sir John Curtice (Professor of Politics, University of Strathclyde)
Sir Vince Cable (Author and retired MP)
5.00 pm
Conference Closes
Our Speakers:

Tony Dent is chairman of CMR Group and past Chairman of both Sample Answers Ltd and the Alliance of International Market Research Institutes. The latter has now been submerged within the Insights Association. He is a statistician with over 40 years of International Market Research experience and has acted as a consultant to a number of companies, including the Civil Aviation Authority, DHL, IBM, Hewlett Packard, Radio Free Europe, and the Xerox Corporation. Tony holds a BSc and MSc in Mathematics and Statistics from Reading and Southampton.
Josh Martin: Josh is an economic advisor at the Bank of England, on secondment from the UK Office for National Statistics (ONS), where he was most recently Head of Productivity statistics. He worked at ONS between 2016 and 2022 in a variety of areas relating to productivity, including measuring intangible assets and infrastructure, measuring the productivity of public services, and microdata analysis.
Ehsan Masood: Ehsan is a science-policy journalist. He is the journal Nature's Editor for Editorials and also has responsibility for news coverage of Africa and the Middle East. Ehsan is the author of a number of books and has made documentary programmes at the intersection of science, finance, history and policy for BBC Radio 4.
David Freeman: David is head of the Labour Market and Households team at the Office for National Statistics (ONS) and his team is responsible for the production of the monthly labour market data for the UK. He has worked for the Civil Service since 1992, joining ONS in 1998. David has worked on a range of economic statistics, including producer prices and product statistics, and has been working in labour market statistics over ten years.
Jonathan Portes: Jonathan is Professor of Economics and Public Policy at King's College London, and a Senior Fellow of UK in a Changing Europe. His current research concentrates on issues related to immigration and labour mobility, including the economic implications of Brexit.  Professor Portes spent most of his career as a civil servant, firstly at HM treasury and later serving as Chief Economist at the Department for Work and Pensions and subsequently at the Cabinet Office. From 2011 to 2015, he was Director of the National Institute of Economic and Social Research.  His most recent book is "Immigration: what do we know", published by Sage.
Sir John Curtice: John is Professor of Politics at the University of Strathclyde and Senior Research Fellow at the National Centre for Social Research; he is also chief commentator on What UK Thinks.
Sir Vince Cable:  Vince was the Business, Innovation and Skills Secretary in the coalition government, he has now retired from politics but retains an active interest in business and economic affairs.

Richard Heys: Richard is Deputy Director & Deputy Chief Economist at the ONS. Amongst many other responsibilities Richard is currently responsible for productivity statistics at the ONS.
Jennifer Wallace: Jennifer is a public policy analyst and writer. She has held a range of positions in the public and voluntary sector and is currently Director at Carnegie UK, where she applies a wellbeing approach to government policy and promotes wellbeing as a narrative for social change. She has written extensively on this topic and has a specific interest and expertise in the role of wellbeing approaches in small jurisdictions. She currently leads the team that produces Gross Domestic Wellbeing: An Alternative Measure for Social Progress and programs on wellbeing governance in Scotland, Northern Ireland and the North of Tyne region of England. She is also chair of the What Works Centre for Wellbeing Advisory Panel and was a member of the REF 2021 Main Panel for the Social Sciences.
Craig Taylor: Craig recently became the lead for Business Statistics Transformation at the Office for National Statistics (ONS), leading a team focused on transforming business statistics which are used as key source data for a number of key economic outputs, such as GDP. Craig joined the ONS in 2002, and has worked across a range of economic statistics, including working with and leading teams producing quarterly GDP, Balance of Payments and Trade. Craig also has experience of leading key transformation objectives, such as improved Trade statistics, adapting a new approach to producing core National accounts and workstreams that enabled the move to double deflation.
Ms. Vicky Pryce:  Vicky is Chief Economic Adviser and a board member at the Centre for Economics and Business Research (CEBR). Vicky has held senior positions in business and the Civil service including as partner and chief economist at KPMG   and joint head of the UK government economic service.
Tony Cox: Tony is a fellow of the Royal Statistical Society and chairman of the RPI / CPI user group within the Statistics User Forum on Stats User Net.
Program Committee:
Professor Paul Allin – Visiting Professor (Mathematics), Imperial College
Alpesh Palej – Lead Economist, CBI
Sanjiv Mahajan – Head of Methods and Research Engagement National Accounts, ONS
Vicky Pryce – Chief Economics' Advisor, CEBR
Phyllis Macfarlane – Director Better Statistics
Iain Mackay – Director Better Statistics
Tony Dent – Director Better Statistics (Chairman).
To book your place go to:   The Growth Event Registration
There is a fee of £45 plus VAT for in-person attendance to cover the cost of lunch and refreshments.  Spaces are limited so booking early is recommended.
Sponsorship Opportunities:
Better Statistics are seeking sponsors for this important event, those interested should please contact Tony Dent on 078 8508 821 to discuss the opportunities.
Support Better Statistics CIC: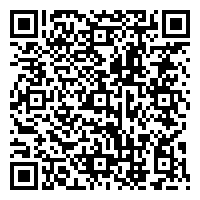 To support our aims please scan the QR code on the left or click here.
The purpose of Better Statistics CIC is to campaign for more reliable statistics, whether created by private companies or by public bodies.
Please contact [email protected] for further information or call 078 8508 8521.
To register for The Growth Event click below